This marks the 10th year we have hosted a local brewery to kick-off the Centennial Beer Festival.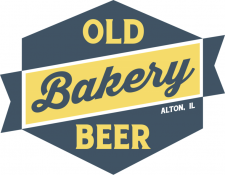 Dinner includes a five course dinner expertly paired with fantastic beers from our friends at Old Bakery. Your tickets include your food, beer, service and tax plus all of the stories of building an organic brewery in downtown Alton, IL at a shuttered bakery building from the 1800s.
Great food, beer, stories and fun.
Sells out quickly
Beer Menu-Subject to change
Super Pils (Pilsner).
Citrus Wheat
A-Town Brown (American Brown Ale)
Special Release: Gentle Giant-Imperial IPA
Porter
Cat Cafe (Coffee Milk Stout)
Food Menus are in the works and will be available in the new year.
Past Year's Esteemed Brewery Hosts:
2010: Anheuser Busch
2011: Schlafly
2012: Urban Chestnut
2013: Six Row
2014: 4 Hands
2015: 2nd Shfit
2016: Civil Life
2017: Modern Brewery
2018: Cathedral Square